.Ar:ti|sans Leather Goods Collection | Made for You
Explore our collection of ready to use leather products, made in London by our in-house artisans.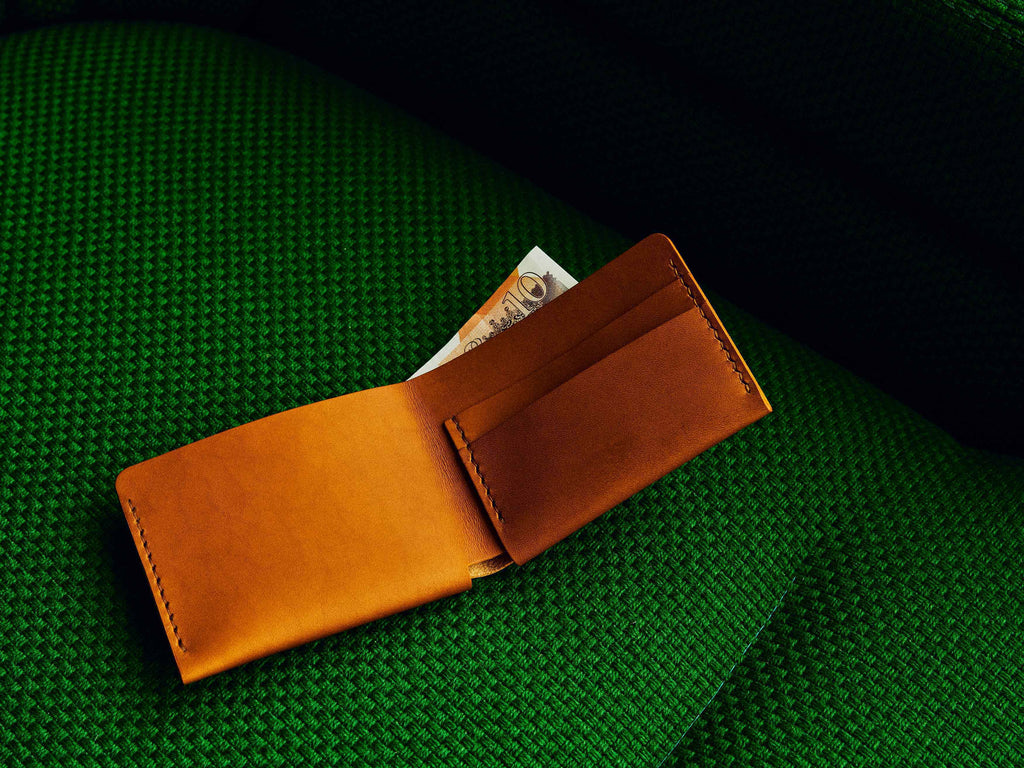 Bi-fold Leather Wallet | Made for You | Luxury | Sustainable Gift Option
The ultimate leather accessory - a classy and practical bi-fold wallet which you will use every day. Each wallet was made in-house by our artisan team from quality veg-tanned leather - just for you! Buy this leather wallet for yourself, or for...
Leather Phone Pouch | Made for You | Stylish Leather Accessory | Handmade in London
Keep your phone safe and handy in your stylish leather phone pouch. This practical leather phone sleeve will become your go-to for commuting, trips out and festivals. It's sure to pick up a fair few compliments too, to which you can enjoy answerin...